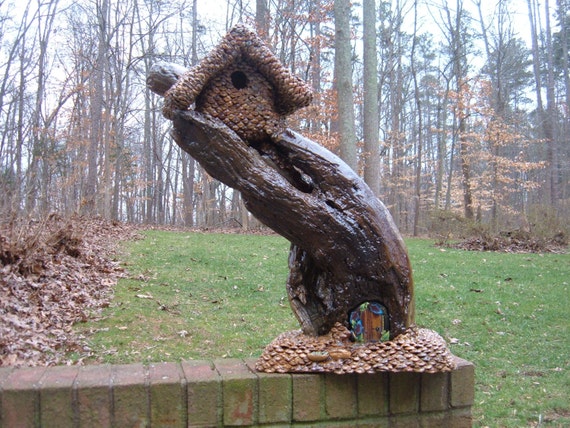 I met a talented artist on Etsy who creates these incredibly intricate birdhouses. He wanted to do a fairy home at the base of a birdhouse and used my feather fairy portal as the entrance.
What a fun collaboration and I think it turned out beautifully. Vernon is as nice as he is talented so if you want to see more of his wonderful creations here is a link to his Etsy shop.
www.jvernonart.etsy.com
I can just imagine the birds and the fairies have a great time in this one of a kind house.